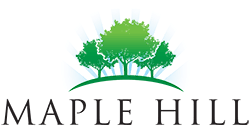 Nursery and Outdoor Living
End of the Year Display Set Sale!
Thinking about new outdoor furniture for this spring? Now is the time to buy and save. It's our Annual End of the Year Floor Model Sale going on now. Right now you can save 20% on select Polywood and Alfresco Home Floor Model Display Sets at our store. New models are coming in and we need to make room. Choose from both dining and deep seating sets in many styles. Buy any Adirondack chair and get a FREE side table to go with it. We will offer Free Winter Storage and delivery on any items purchased during this sale until April 1st. Hurry in for the best selection!
Get Expert Advice Before You Plant
Relax In Style
Premium POLYWOOD Outdoor Furniture
Never Paint
100% Recycled
18 Colors
Free Set-Up and Delivery
On In-Stock BBQ Grills
Call to Order